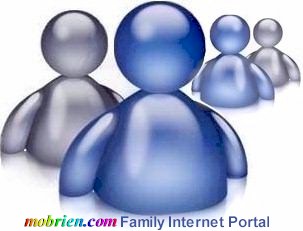 Family Internet Portal - Chat, music, computer games, downloads, humour...

*1 We took the care to create an interoperable web site. The "best browser" is entirely your choice.
*2 MPRM Group Limited has been in the global information technology business since 1986.
It's the Canadian Web Music Alliance Web Radio. You can listen to all-music Pop, Rock, Hip Hop, Rap (nothing-to-extreme) WebRadio any time day or night without advertising nor broadcast commercial interruption. A broad mix is available in a multi-channel environment. Content is typically PG13. You can choose "Canadian Only Musicians Channel" which is all-Canadian or "North American Channel" which tends to be global in musical content.Check it out. Requirements: Windows Media Player, Internet Explorer 8 or almost any computer running almost any operating system able to play a WMA stream.
Key Links to Other Sites
Software error:
Undefined subroutine &main::error called at C:/html/mobrien.com/cgi-bin/banner/ads.pl line 31.

For help, please send mail to the webmaster (webmaster@mprm.ca), giving this error message and the time and date of the error.