Toronto G20 Police Reveal Weapons Seized From So-Called Demonstrators

<< Previous | Next >>

Toronto Police Chief Bill Blair claims a conspiracy of protesters sought to bring crime to Toronto for the G20 Summit.

Sign The Petition Demanding Toronto Police Chief William Blair Be Removed From Office

---
Thousands of police and thousands of citizens claim bad behaviour of the other side.
---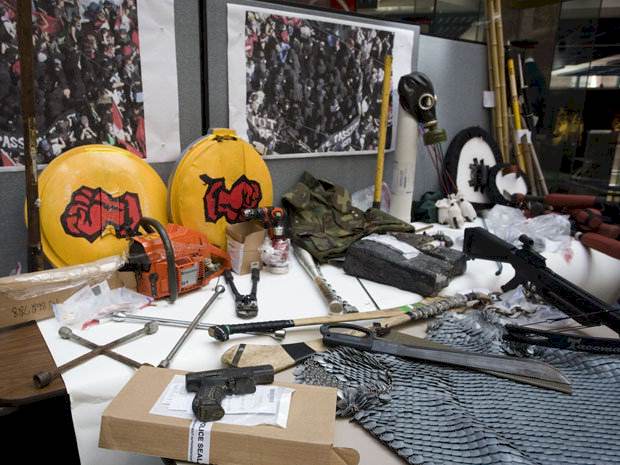 "Among those items was the crossbow and chainsaw that they found on Wednesday night when they stopped a car on the Esplanade. The driver, who had been living out of his car had no connection with the protesters, nor was he in secured area. Moreover, they also found the items buried under the rest of his worldly possessions, not readily available or intended to be used in some terrorist plot." (from: http://justinbeach.blogspot.com/2010/06/to-chief-william-blair-when-you-start.html)

Chief Bill Blair with the help of undercover "plants" among the demonstrators( see: /blog/g20-june29.htm) and demonstrators with family members among the Police Services have stage-managed the G20 Summit media coverage to such an extent that neither side is credible nor trusted. The behaviour of the two groups has been widely condemned around the world and at home in Toronto

Yikes! Who can you believe?

The G20 Summit should not have been held in downtown Toronto. What on earth were our leaders thinking putting police and citizens at risk like this. And what kind of creep would bring a giant knife that big into a demonstration.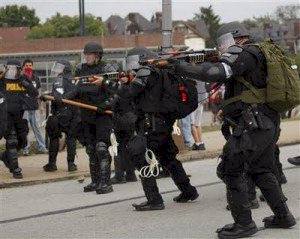 No amount of vile rhetoric or police misbehaviour justifies bringing machetes to a peaceful demonstration. WTF? Absolute scum did this kind of behaviour. Just like the politicians who warned of danger to people and then caused the danger to people, these persons bringing these weapons should be thrown in jail alongside the politicians.

Police are trained thugs we hire to deal with our worst criminal thugs. The behaviour of those two is predictably bad.

What society must look out for is the wolves in sheep's clothing like the innocent protester who would bring a big knife and chainsaw to a so-called peaceful demonstration; and the politician who would bring the whole snake pit of trouble to an urban city saying its good for us!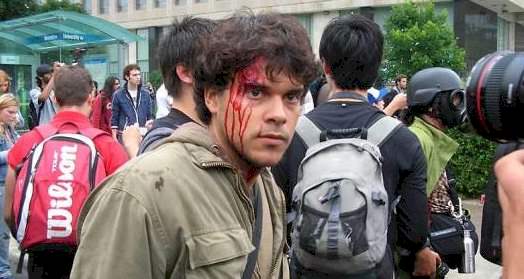 The conduct of both police and demonstrators was awful during the Toronto G20 Weekend and both should be relegated to some pasture out in a rural area, not in what was once a safe city.

I am just glad that there were no weapons like those being used against our fathers, mothers, sons and daughters fighting in Afghanistan.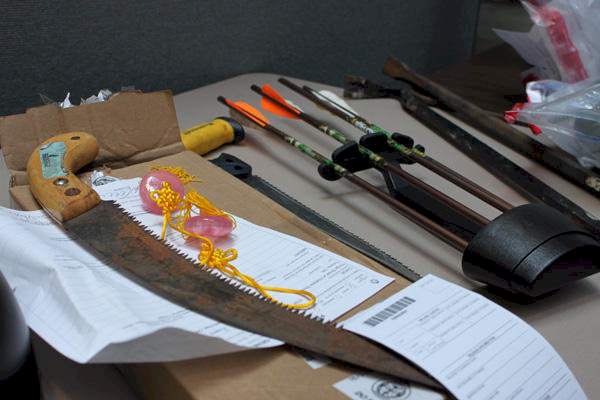 ---
Never again must there be one of these events in a major, built-up area.
---
More Articles